Cheerleading Riptor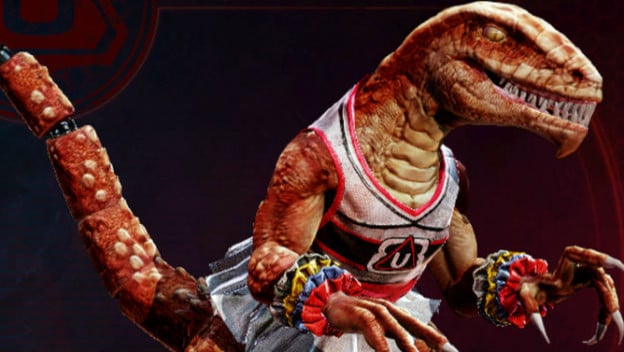 Killer Instinct's Riptor is a dream character for everyone who grew up loving dinosaurs. She's a velociraptor with the intelligence of a human and cybernetic components. She's also a pretty, pretty cheerleader.
The Xbox One and PC version of Killer Instinct gives Riptor a cheerleader costume. There are no pom-poms, unfortunately, but she has some adorable scrunchies on her wrists and is wearing a cute mini-skirt.
Because Riptor is a classic, peppy lady and wants you to know it.