Ayane from Dead or Alive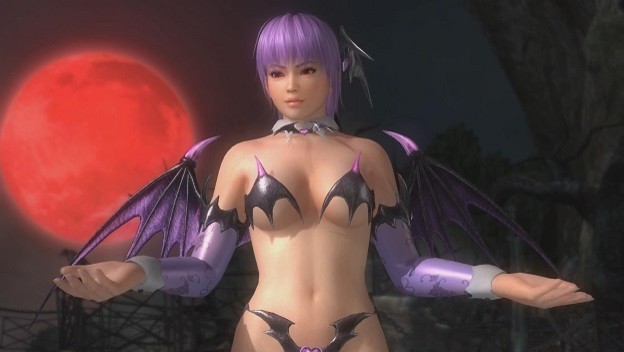 Okay, so, Dead or Alive is supposed to be sexy and, on all counts, it succeeds. There's a such a variety of girls in this game, that there is practically someone who fits anyone's taste. To my eye, Ayane is incomparable. She's a stealthy, sexy, ninja who manages to be an acrobatic and competent fighter, despite her considerable bust size. She's also got purple hair, which is cool if you're into that sort of thing.
If you want to see more of Ayane or, really, any of the Dead or Alive characters, you can go a few rounds in the Xtreme Beach Volleyball games, which are even more blatant in their sex appeal than the fighting games.