Always have an ensemble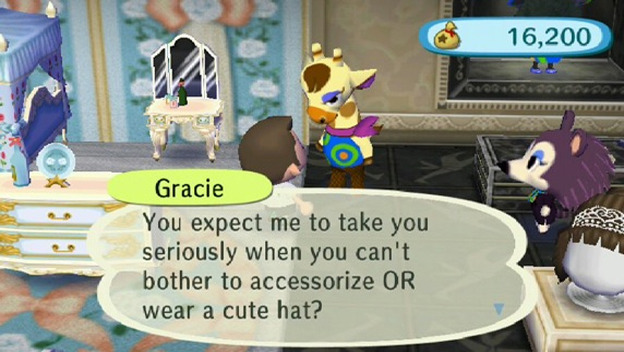 Do you know who starts visiting your town not too long after a T.I.Y. store has been built? Gracie Grace. She's your ticket to the T&T Emporium, the best store your main street can get. The thing is, she's not easily convinced to just come to town. She only lives in the most fashionable areas, and your character needs to pass four fashion checks to win her over. Which means Gracie gives you a theme, which could be Basic, Cute, Flashy, Historic, Iconic, Modern, Official, Ornate, Rock 'n Roll, or Sporty, and you need to have at least two items of that clothing on, without any conflicting styles, to get her approval.
And you'll be fine, so long as you've been stuffing your closet with clothes since you started playing Animal Crossing: New Leaf, as Modern and Ornate items are particularly difficult to find. Oh, you haven't? Well, Good luck with that!