Uncharted 4: A Thief's End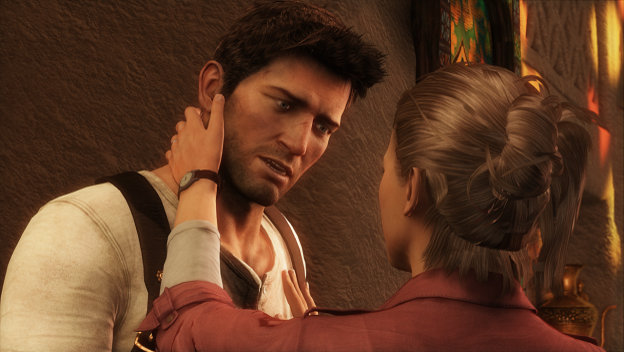 Nathan Drake, the protagonist of the Uncharted series, has had a fun relationship with Elena Fisher. They are both strong, adventurous spirits and she possesses a level of snark that matches his. It's fun to watch their romance evolve, but Uncharted 4: A Thief's End takes the atypical couple and makes them extremely relatable.
In the game's opening moments, the couple are sitting in their living room, talking about their day. Nate's mind is clearly elsewhere, although he is hiding his feelings to protect her. She sees through this. But watching them talk around the elephant in the room as the scene builds, while they intimately eat dinner and smack talk over a game of Crash Bandicoot makes it clear that these two are meant to be.