PCS Collectibles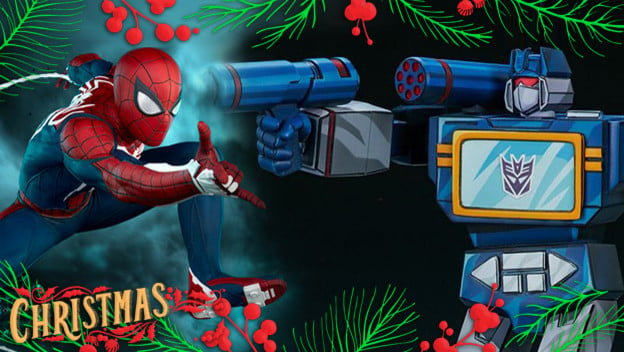 Sometimes, when you're a really big fan of a series, you want to go over the top to show it. This could mean spending a lot of money on a super exclusive item that no one else will have. It's more than just a little figure on your shelf or a novelty to show your affection. Once you get into the Pop Culture Shock Collectibles line of products, you are looking at things that essentially become works of art. While this means they are priced accordingly, it could really make you or someone you love feel special.
For example, PCS has a $230 Classic G1 Transformers Soundwave figure. Fan of the Decepticons? This one has you covered. He's a huge statue, standing tall at 9.5 inches. But, he's also not alone. He has a little Rumble alongside him to help him in his fight against the Autobots. Both have highly detailed paint jobs reminiscent of the cartoon series. Plus, you can customize yours when you have it on display. You can choose to have Soundwave with a normal right arm or with a high-voltage cannon arm. The certificate of authenticity included with it proves it is real. Also, you could get him, then eventually grab a Grimlock to go with him. (Grimlock will be $250.)
If you want to go really expensive, there's a super high-end PCS statue to pick too. The company makes a Spider-Man Advanced Suit 1:3 Statue. This one will cost people $1,100. If it looks familiar, that's because it is inspired by Marvel's Spider-Man for the PlayStation 4. It is designed to look like a perfect replica. Plus, it has an adjustable web accessory that allows you to add to the action by making it look like Peter is shooting out his webbing. Maybe someone needs this two foot tall item in their home?
Though, there is a PCS item available on a smaller scale. There is a GameStop exclusive Marvel GamerVerse Spider-Man. This little friend is only $34.99. It won't be out until March 20, 2020, but you could preorder this statue of Spider-Man leaping off of crumbling concrete for someone you love to enjoy.