Numskull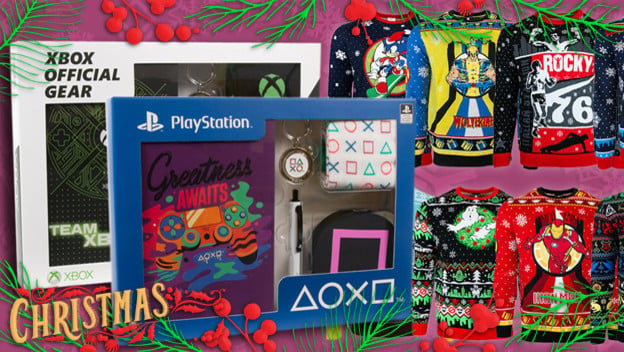 Numskull is growing year over year, even beyond the realm of gaming merchandise into actual game publishing. But that doesn't mean the merchandise is ever going to stop.
In fact, the yearly tradition of officially-licensed, professionally -made "ugly" Christmas sweaters is upon us once again. Unlike those lazy, screen-printed sweaters you see that are just squares surrounded by blank sweater space, these Numskull "ugly" holiday sweaters are the real deal. Featuring all kinds of licenses, including Marvel, DC, Star Wars, Street Fighter, and Sonic the Hedgehog, these are the kinds of intense Christmas sweaters somebody put some real effort into. If you're going to make your friends roll their eye at you, it's best to do so as fashionably as possible. Some of the sweaters come with bonus freebies, and there are even a few kids' designs available as well, featuring the likes of Harry Potter and DC Comics designs just for the kiddos.
When you're finished being a cornball with your video game sweater purchases, you can get your gamer buddies some nice presents as well. Got some console warriors in the family? Well, Numskull is selling gift boxes for the PlayStation and Xbox fanboys you know and usually want to love. Perhaps these gift boxes are snazzy enough to cool off all those social media arguments, if only long enough to celebrate the holidays.
Both gift boxes are officially licensed and contain a similar set of branded items. Each one of these gift boxes includes a set of four silicone coasters, an A5 notebook, a pen, knitted socks, and spinner keychain. Numskull has great coasters in general, and these ones being your respective platform's face buttons are brilliant. Numskull is a UK-based company, but through the online retailer Geek Store, you can get Numskull products shipped worldwide. There's even a US-specific storefront.