Nintendo SanDisk Memory Cards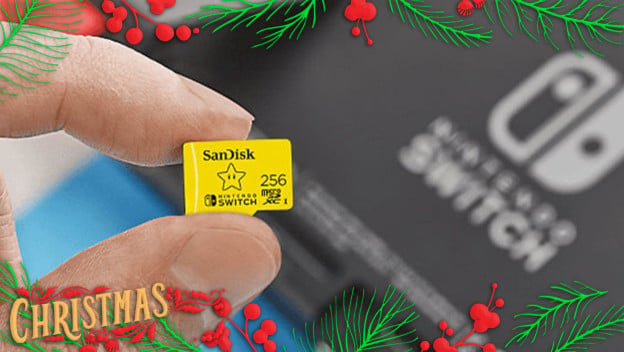 Everyone loves the Nintendo Switch, but nobody loves the Nintendo Switch's internal storage. It doesn't hold very much and, while plenty of titles are space-efficient, many third party games (especially ports from other platforms) are not. It only takes a few 8GB or bigger games to fill that thing up completely. Luckily, it has a microSD slot, just like the 3DS before it. And, if you're really all about that Nintendo vibe, you can get yourself an official, Nintendo-branded SanDisk microSD card.
These things are adorable. There's a 64GB card featuring the Triforce from The Legend of Zelda that's white with gold trim. If you go for the mid-tier, that'll get you a bright red 128GB card with a Super Mario mushroom. Finally, if you really want to cram every digital game you possibly can on one card, you can be a real super star with the very yellow 256GB card.
Not only are these cards as adorable as you can make a microSD card, they're also high quality, with a speedy transfer rate of up to 100MB/s, and backed up by a limited lifetime warranty. Having a storage solution for your Nintendo Switch is crucial, especially if you've embraced the Nintendo eShop and all its digital offerings.