SCUF PlayStation 4 Vantage 2 Call of Duty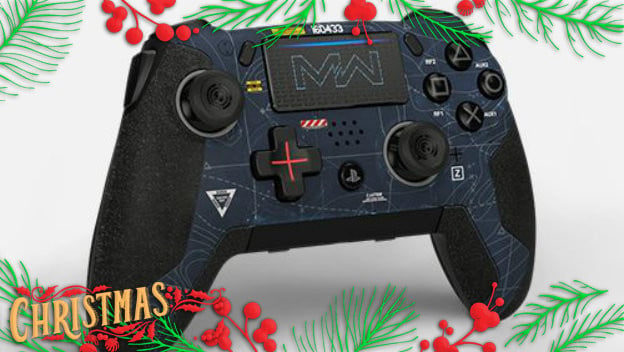 Do you like high quality controllers that tend to be used by professionals and have the most precise details and best materials going into them? Do you also like it even more when they are limited edition varieties designed to go along with one of your favorite games? What about when one does both of those things, but has one of the coolest paint jobs ever? Well, that's the SCUF Gaming SCUF Vantage 2 Modern Warfare PlayStation 4 and PC controller. It's a super high-end accessory, at $219.95, but it includes a lot of items to make it worthwhile.
This SCUF Vantage 2 is completely designed to resemble anything to do with a sniper scope. There's the tactical map on it, for example. It has two long domed thumbsticks, two long trigger covers, a control disc, a 10 foot long braided micro-USB cable, and comes with the carrying case. You can also map 15 controller functions to all four paddles and the two SAX buttons.
You even get a bit of exclusive DLC. Everyone who has this controller gets a Sniper Scope charm for Call of Duty: Modern Warfare. Think of it as a digital reminder of the cool thing you own.