Fanfit Gaming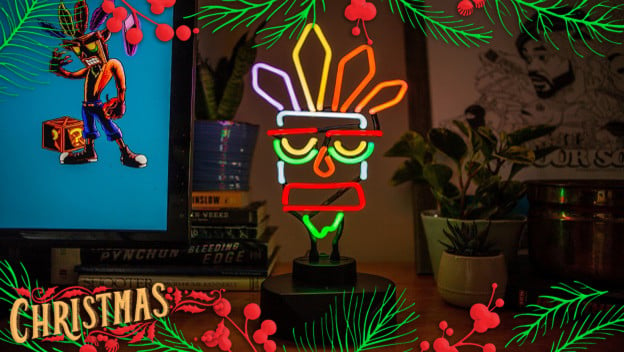 The aptly named Fanfit Gaming brands itself as having "amazing products for passionate gamers," and I have to say that, from what I've seen, this certainly appears to be the case. They offer a wide range of options for gamers this holiday.
I'm a sucker for neon, so I was excited to see that their site offers various gamer-themed neon lights for sale. These come in a variety of familiar styles and are the perfect piece of flash for a gamers room. Beyond just adding some cool ambient lighting, a light shaped like Batman's logo, an NES controller, or the Twitch logo are great ways of showing off your personality.
The site also contains a variety of gift bundles. I am drawn to some of the enamel pins, because I like to wear my gamer-cred on my sleeve or, in this case, jacket pocket. There is also a Flask Gift Bundle which comes with 5 pins. The flask itself might feature familiar looking items from gaming history or depict weapons and characters from Assassin's Creed. There are options.
But, speaking of options, let's assume you're not a flask person. A better way to access your potables could be with one of the sites magnetic bottle openers. One depicts Link, from The Legend of Zelda, drawing the Master Sword from its stone. Except it's not a sword in this case--it's a bottle of booze. Another bottle opener has a controller carved into it with the words "Eat, Sleep, Game, and Repeat" written above it. Only, the word sleep has a line drawn through it. Classic.
If coffee is more your style, the company also sells an array of gaming mugs. One is called the "N64 Coffee Mug" and is a 16oz Ceramic Mug with pictures of nostalgia-inspiring items. This includes the N64 controller, the golden gun, the console itself, and the infamous blue turtle shell. I want one. I want one badly.
But that is a sentiment I had multiple times while perusing the company's wears. That's why I feel confident in saying that it will be an easy shopping trip for you, should you choose to visit the site.