Logitech Z625 Speaker System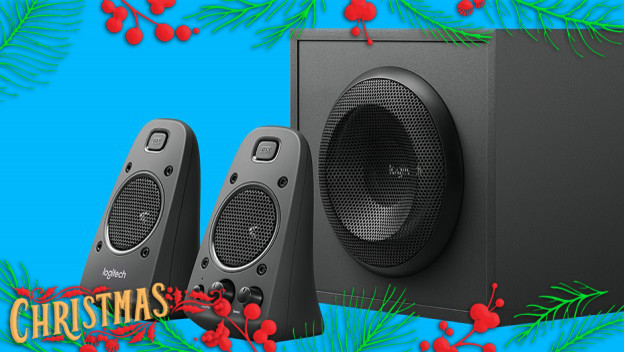 Logitech is a company that keeps gamers in mind, and its compact Z625 Speaker System with Subwoofer is proof of this. PC gamers love to have an optimized set up, and laptop gamers are usually at a loss for quality audio options outside of headsets. It's hard to share an experience when you're tethered to a headset, isn't it?
That's why I'm recommending the $169.99 Logitech solution to audio needs. These things are a THX Certified 2.1 speaker system that is sure to enhance your gaming, movie, and music experiences. They pack 400Watts of Peak/200Watts RMS power and, what's more, a powerful bass through the subwoofer. It's such a quick and easy way to get crisp sound and will surely look delightful as your gift recipient unwraps it.
The speakers also advertise ease of set-up. They can be connected via optical input, RCA, or a 3.5mm auxiliary cable. From there, the speakers can be intuitively controller through inputs on the right satellite speaker.
What's more, the THX certified audio guarantees that you'll get the sound the creator of whatever media you're enjoying intended without any fuss. According to Logitech's site, "These THX Certified speakers are tuned to exact specifications to truthfully deliver the artist's vision right into your living room."