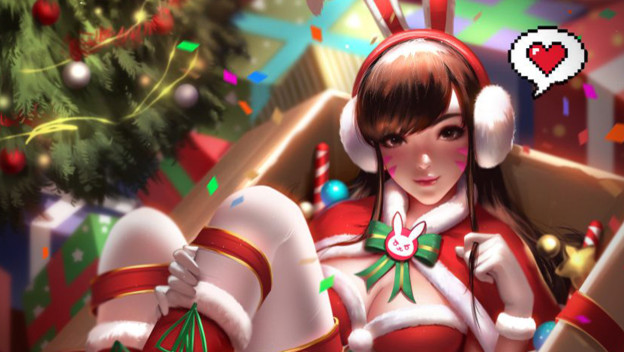 Image Credit: patreon.com/langxing
Happy holidays, everyone! The war on Christmas continues, thanks to all the video games threatening my wallet and free time. Personally, I feel attacked. Warfare is being waged upon my backlog, and it's cold outside. What, did you think I was going to whine about millenials or something?
No, we're here to talk about fun video game stuff. Christmas or other holiday themes often don't find their way into video games. When they do, it's usually the odd level here or there. But that doesn't mean holiday cheer doesn't come to gamers.
Here's a list of awesome, funny, strange, or otherwise compelling events that saw the worlds of holiday cheer and video games collide.