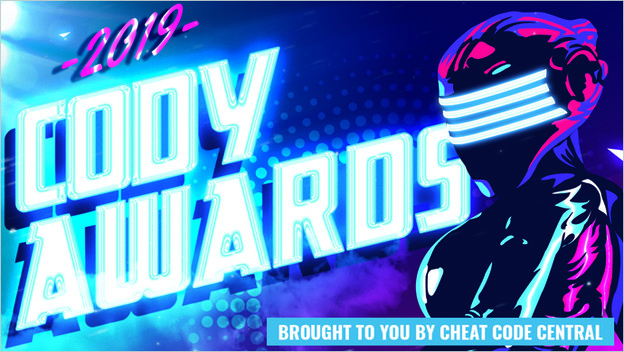 It's that time again, folks. Awards season is here. 2019 has been a wild ride full of both massive critical (and commercial) successes and high-profile failures. The industry is changing in big ways, and sometimes it feels like we're all riding a rickety roller coaster. But we made it through another year, and there are plenty of great games worth celebrating.
While the 2018 Cody Awards saw us messing around with the format a little bit, this year we're going back to a more traditional style. As you click through the categories,take the opportunity to reflect on the year. Which games did you enjoy the most in 2019 and why?
Our list is the result of staff voting, but is more often than not a reflection of our tastes. The game of the year in any category could be wildly different for any individual reader. Reflecting on what you've experienced and how you reacted will help you develop your own sense of what you like, and also help remind you that despite all the drama, video games are cool. Let's do this thing.