Pyramidhead - Silent Hill 2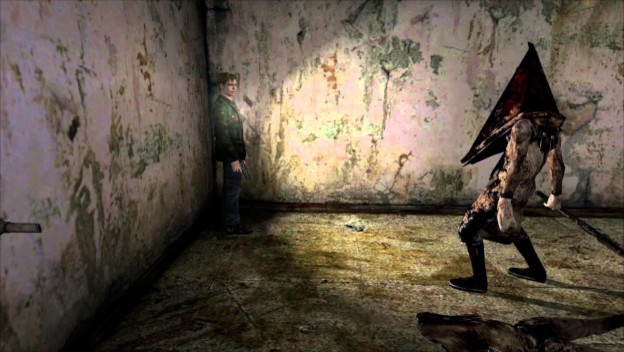 There are a lot of reasons this one is scary. It's relentless and constantly watching. Until you've played Silent Hill 2 quite a few times, the times that he would show up were at least unsettling, even if he was just standing there. Watching and waiting. He'd also relentless pursue you and repeatedly killed Maria. Even just the intro scene to the monster was all kinds of weird, with Pyramidhead essentially raping two other monsters.
The creature was manifestation of James's guilt and his desire for punishment. Coupled with that, the modeled executioner's helmet with a bloody, grimy slaughterhouse apron is an iconic picture of things to come.