Creative Labs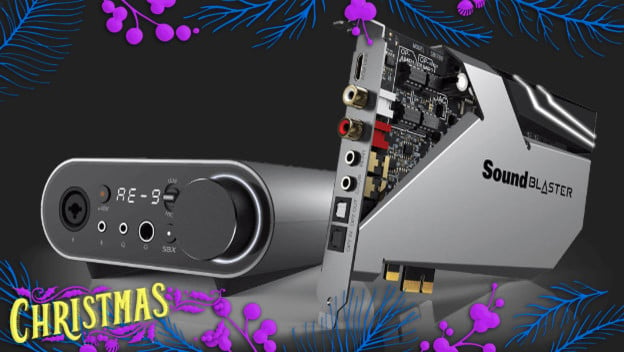 Creative Labs is a company that always sounds great. Literally, because it's known for its sound cards and speakers. If you're going creative, your music, movies, and games are all going to sound amazing. Plus, with all of the new products available, each one offers a new way to make it easier to enjoy your hobbies.
If you have a PC, you might want a Sound Blaster AE-7. It's a $229.99 hi-res PCI-e DAC and amp sound card with Xamp discrete headphone bi-amp and audio control Module. The addition of AE-7 to your PC rig basically means one thing — you're adding in a dedicated quad-core processor designed with one goal in mind — to deliver incredibly pristine and enhanced sound on your PC without overstressing your CPU.
You could also step it up and go with the $349.99 Sound Blaster AE-9. It's the ultimate 32-bit / 384 kHz PCI-e sound card and DAC with Xamp discrete headphone bi-amp. Like the Sound Blaster AE-7, it also comes with an audio control module. There's CleanLine technology in it, to eliminate voltage rail issues and isolate mic path noise, it has a 129 dB DNR and 32-bit / 384 kHz playback from the hi-res ESS SABRE-class reference DAC, and it relies on Creative's Sound Blaster audio processing technology.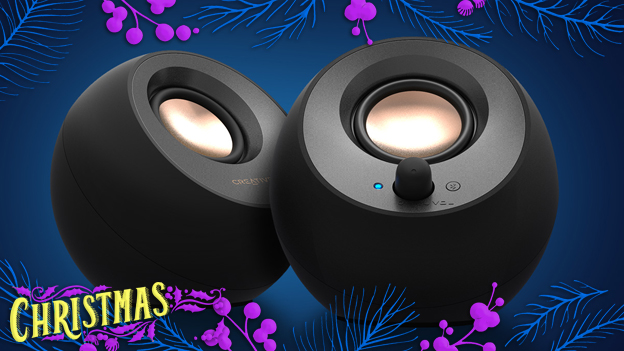 And, if you need some new speaker buddies, you could go with Creative's $39.99 Pebble V3. These are fun little Bluetooth 5.0 2.0 USB-C speakers. This latest model has doubled audio intensity as well as improved acoustics performance and Clear Dialog audio processing technique.