Western Digital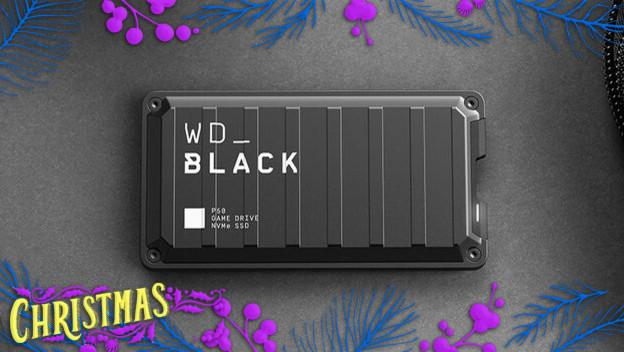 Consoles don't offer you enough space for games. Hell, some laptops don't either. Not when you have a Call of Duty that can go ahead and immediately take up 100GB before patches. It's a lot. That's when you need to turn to Western Digital storage solutions. They work with your consoles and PCs to offer the secure and trustworthy space you need for all of your games.
Need more room on a PC? Try WD_Black SN750 NVMe SSD memory for your internal drive. 1TB is available without a heatsink for $134.99 and with one for $154.99. Its 3D NAND doubles the storage density from the last generation, and offers 3430MB/s sequential read performance and 3000MB/s sequential write performance.
The $199.99 1TB WD_Blank P50 Game Drive SSD is one place to start for consoles or PCs. It has read speeds of up to 2000MB/s and a SuperSpeed USB (20Gb/s), so you spend less time waiting to get back in the game and more time actually playing your game collection.
Finally, there's the WD_Black D10 Game Drive. This is the $199.99 big boy that offers 8TB of HDD storage for a console or PC. This is rated at 7200 RPM with active cooling technology and speeds up to 250MB/s. It also has two 7.5W USB Type-A charging ports.

↵
By the
CheatCC Team
Holiday 2020