Assassin's Creed: Unity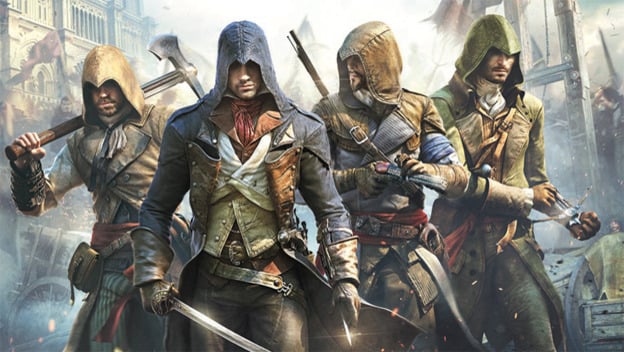 Assassin's Creed Unity was the highlight of Ubisoft's booth this E3. The long running franchise is taking a dip in the French Revolution this time around, with its bloody uprising filling the streets of Paris and guillotines around every corner; the perfect venue for the Brotherhood to ply their trade. The always important movement and wall scaling system has been overhauled for the new game, allowing for fluid parkour skills both when climbing up and down structures. The most enticing new feature, though, is undoubtedly the cooperative multiplayer campaign. Players can visit taverns, which act as social hubs, witness "ghosts" of other players while in mission, and seamlessly join with up to three other players to complete the objective.
Launch or Delay: Though only just announced, Assassin's Creed Unity is well into its development. Ubisoft has managed their behind-the-scenes progress of the series flawlessly, and as such we have been treated to a polished new entry every year since Assassin's Creed II in 2009. Though only freshly heralded to the masses, I have a strong feeling Ubisoft will make true on the October 28th release date.