Kodak Photo Printer Dock and Pico Projector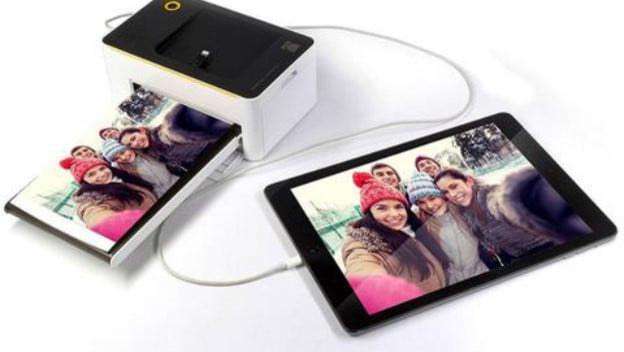 People tend to think of cameras, when it comes to Kodak, but the company is great about offering other photo-related products for people too. It might even have something you didn't know you need. For example, there is the $139.99 Photo Printer Dock. You take your Android or iOS phone (or tablet), connect it with the right adapter, and press one button to start immediately printing JPGs off of it. Of course, there's a companion app to work with it too. Think of it as something handy for the holidays.
For people who want to show videos and photos, but not worry about printing, there is the Pocket Wireless Pico Projector. This is a $289.99 projector with HDMI, USB, microSD inputs and Wi-Fi connectivity. You plug and play this device, and it immediately lets you play photo, audio, and video files. It has 100 lumens of brightness and can project up to a 120" image onto a surface. It even has its own remote control or tripod. Think of it as a good way to share what's on your phone, tablet, or PC this holiday season.