Solo NY Madison Tote and Unbound Backpack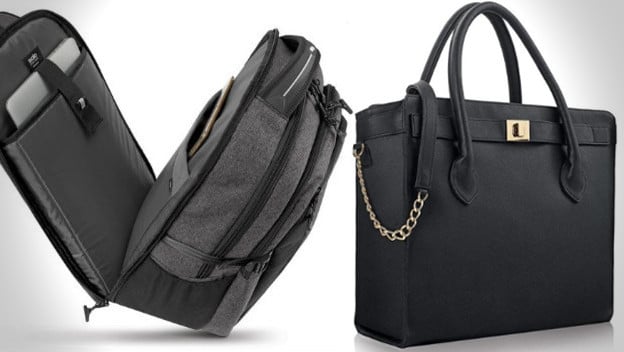 How do you carry your stuff around? Like what do you do when you need to take a laptop somewhere or maybe travel with an iPad or Switch. If you go with a Solo New York bag, you could have a handy way to carry around things you need in durable bags.
Think about the Madison Tote, which is $75.99. This is a 13" x 15.25" x 4" black bag that only weighs 2.7lb. It has an interior organizer built into it, helping you keep everything in place. It also has a padded laptop compartment specifically designed to hold a 15.6" laptop. Though, if you wanted to, it would be a great way to carry around a switch and some games securely too!
The Unbound Backpack is designed more with traveling in mind. This $86.99 backpack is 19" x 13" x 9.25" and only weighs 1.96lbs. It has a front pocket with organizer, a quick pocket, side mesh pockets, and a packet inside it for an iPad, tablet, or even Nintendo Switch. It also has a padded 15.6" laptop compartment that can be unzipped in such a way that, if someone is going through airport security, the laptop can be laid flat and seen and the iPad pocket item is clearly visible. It is definitely a great, sturdy bag for people who plan to hop on planes pretty often.