Kotobukiya Comics-Inspired Figures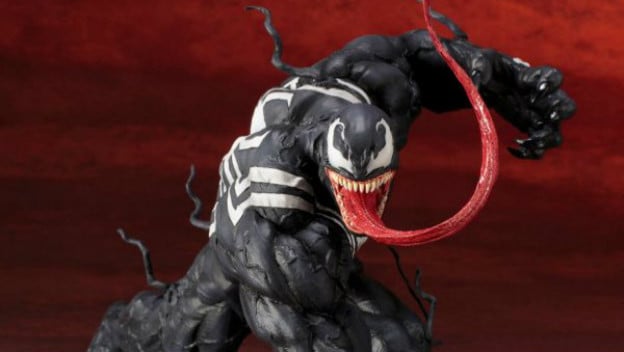 There are so many Kotobukiya items, we're splitting them into comic and Star Wars specialties. First, let's start with the comics and the 1/10 PVC figures designed to bring characters into your home.
Batman fans may want to pick up the Joker's main squeeze. Kotobukiya has a $59.99 Batman: The Animated Series Harley Quinn ARTFX+ figure that is super customizable. You have the base figure, as well as confused, dejected, kissy, and mad face plates and an extra set of arms. If she's not your favorite super-villain, maybe the $69.99 Catwoman ARTFX+ is more your style. She features a design by Keita Misonou, but does not have additional parts.
Perhaps you want to prepare a whole team? The X-Men 92 line will help you do that. Remember X-Men: The Animated Series? These figures are all inspired by the show. You have the $69.99 Professor X ARTFX+, the $84.99 Cyclops and Beast ARTFX+ Two Pack, and the $84.99 Wolverine and Jubilee ARTFX+ Two Pack. The way things work out, you could just get your favorites or have a couple to set up a real scene on your shelf!
Finally, did you or someone you know enjoy seeing Venom in theaters? It might be a good idea to get them a Marvel Now! Venom ARTFX+. This is a $69.99 figure that makes this unpredictable figure look like he is about to strike at something on your desk. (Or, I don't know, lick someone?)
And, if you want even MORE great Kotobukiya products to choose from, continue on to the next page for part two!